Hi, I'm Zim Stark
Welcome to German Shepherd Grooming Blog
As a proud owner of a German Shepherd and a passionate dog lover, I welcome you to my blog, which is dedicated to sharing valuable insights and tips on raising and caring for one of the most beloved dog breeds in the world.
Maintaining your German Shepherd's grooming routine is essential to ensure their overall health and hygiene. Regular nail trimming should be a part of this routine to avoid painful conditions like ingrown nails or overgrowth. However, regular trimmers may be ineffective with large breeds like German Shepherds. To make nail trimming easy and safe, here are…
As a German Shepherd owner, keeping your dog's coat healthy and shiny is important to maintaining their overall health and appearance. However, with so many different types of dog brushes available on the market, finding the best one for your furry friend can be challenging. In this article, we will explore the importance of finding…
The German Shepherd is a popular breed of dog known for its loyalty, intelligence, and affectionate nature. They are also an active breed that requires regular exercise and grooming to maintain their physical and mental well-being. One of the most important things you can do to keep your German Shepherd healthy is to invest in…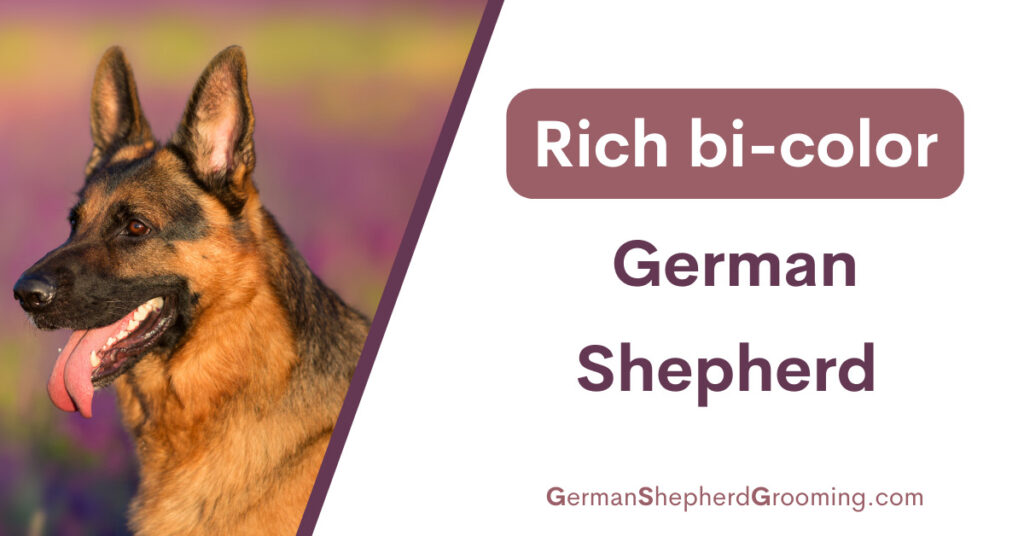 The rich bi-color German Shepherd is a stunning variation of the beloved German Shepherd breed. With its distinct coat pattern and striking appearance, this type of German Shepherd has captured the hearts of dog enthusiasts worldwide….
Subscribe to our newsletter and never miss a grooming tip for your German Shepherd!